Particulate matter is an invisible problem
The available air quality data often don't reflect the reality at the place of you stay or where you need it. Particulate matter spreads through the air very unpredictably. In cities, the air quality can vary due to weather and location up to tens of percent, even if the streets are neighboring.
Perfect-Air platform allows you to measure air pollution directly at your home, cottage or
or workplace. It brings fresh new
and personalized way of monitoring hazardous substances in the air via powerful station. Data is processed and shown on the Perfect-Air map together with important information.
Segment solutions
Smart Cities

Access the best technologies for forecasting air pollution and let your citizens know in time.

Health & Sport

Help the users avoid excessive stay in polluted air and send them real-time notifications.

Real estate

Thanks to the most up-to-date air quality data analysis, you know exactly where in the city is the cleanest air. Your clients will appreciate this information.

Smart devices

All actual measured data on air quality in one place and always at hand in user friendly app.

Society & research

Utilize and process reliable and accurate air quality data for planning activities or research in your city.

Skin care

Up-to-date air quality data make it easier for users to choose proper cosmetic care to reduce aging and negative effects.
APP FOR A BETTER LIFE
Access the most accurate monitoring and air quality forecasting all over the world.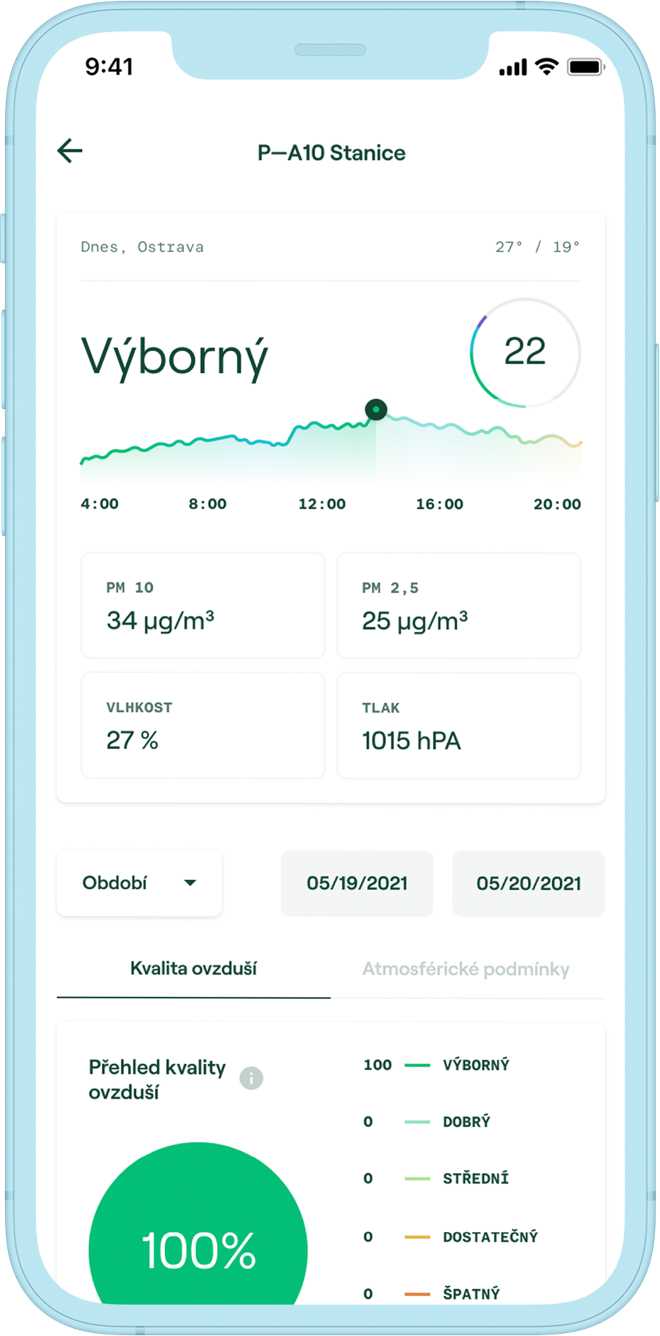 How it works
We integrate hydrometeorological data from several layers - weather, wind, pollen, geographic data, traffic and satellite data.

Durable monitoring stations located all over the world calibrate satellite data. Thanks to that we have the most accurate hyperlocal data.

Subsequently, we process the measured data using our algorithm.

With help of artificial intelligence we are able to display highly accurate forecast including historical data. We provide you this data in a clear and user friendly format.
MAP
You will not get lost in data
You simply display air quality data on a map and find the place of your interest Thanks to air quality index you can immediately see the location status.
Become part of the community - get the most accurate data
Using Perfect—Air without the station