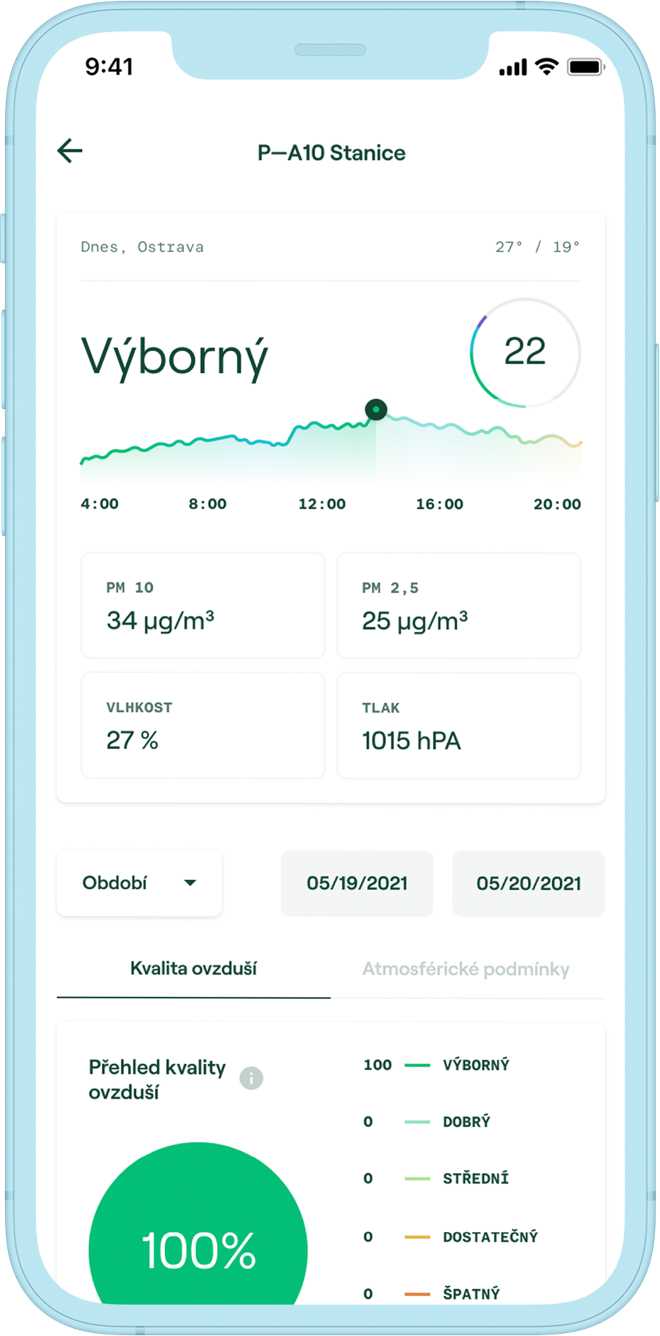 Accurate, smart and durable - meet
our P—A10 station.
Despite the fact that the heart of the station is a powerful computer, power consumption is minimal. The performance of the station is much higher than performance of competing semi-professional sensors.
Measuring of particulate matter concentration is provided by laser dust sensor. Internal heating system provides an ideal environment for the sensor to function.
Features overview
Air quality

Degree of particulate matter pollution PM10 and PM2,5 and less.

Air properties

Air temperature and humidity, atmospheric pressure.

Recommendations

Recommendation and hints on behavior and what to avoid with regards to the current air quality.

Notifications

Application immediately notifies you of lower air quality.
Set of modern and highly sensitive sensors measures degree of particulate matter pollution PM2,5 and PM10.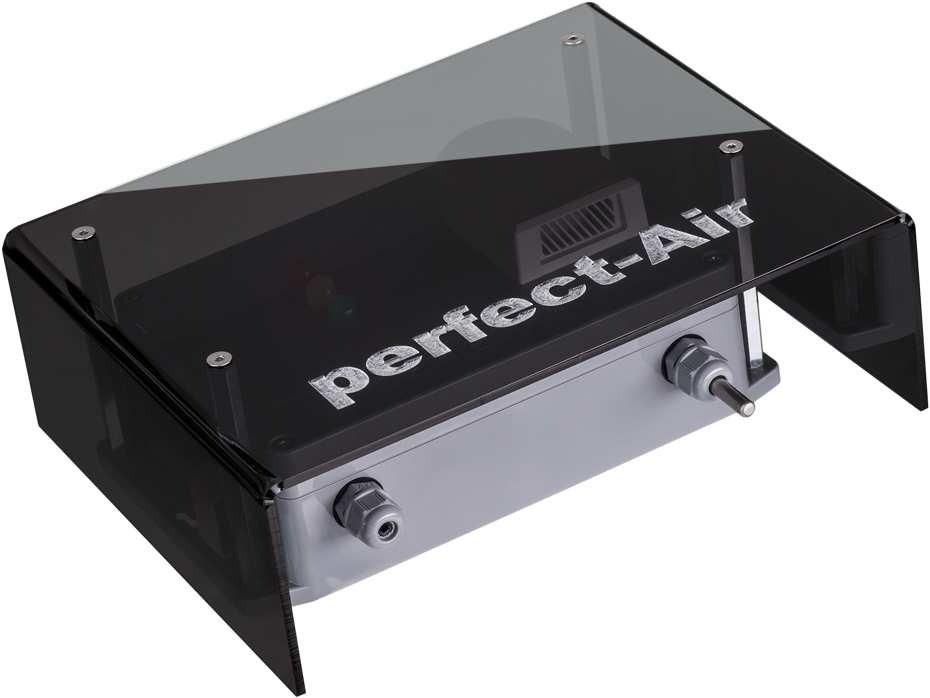 The sensors network allows you to get reliable and up-to-date air quality data in a friendly format, which you can access any time, thanks to Wi-Fi and internet connection. API interface enables connecting other smart devices such as smart home etc.
Technical parameters of the P—A10 station
Atmospheric pressure measuring
700 ÷ 1100 hPa
Temperature measuring
-40 ÷ 85°C
Relative HUMIDITY measuring
0 ÷ 100%
Measuring dustiness PM2.5
0.0 ÷ 999.9 μg/m3
Measuring dustiness PM10
0.0 ÷ 999.9 μg/m3
Operation temperature
-15 ÷ 60°C
Data update
every 3 minutes
Power supply
24 VDC, 1,5W/5W
CONNECTIVITY
WiFi 802.11 b/g/n
(available also for LoRaWan IoT)
Fog/high humidity might cause
increased measured values of particulate matter.
Dimensions (w,h,d), material, covering
171 (201) × 121 × 80 mm,
ABS, IP34
Listed dimensions do not include ventilation
elements and cable glands.
Map platform
Be part of the
P-A10 sensor owner network.
Satisfied users
As an IT analyst I know from my own experience how difficult it is to create a tool for interpreting valuable results.
For me, Perfect-Air is the right choice.
Čestmír Kantor