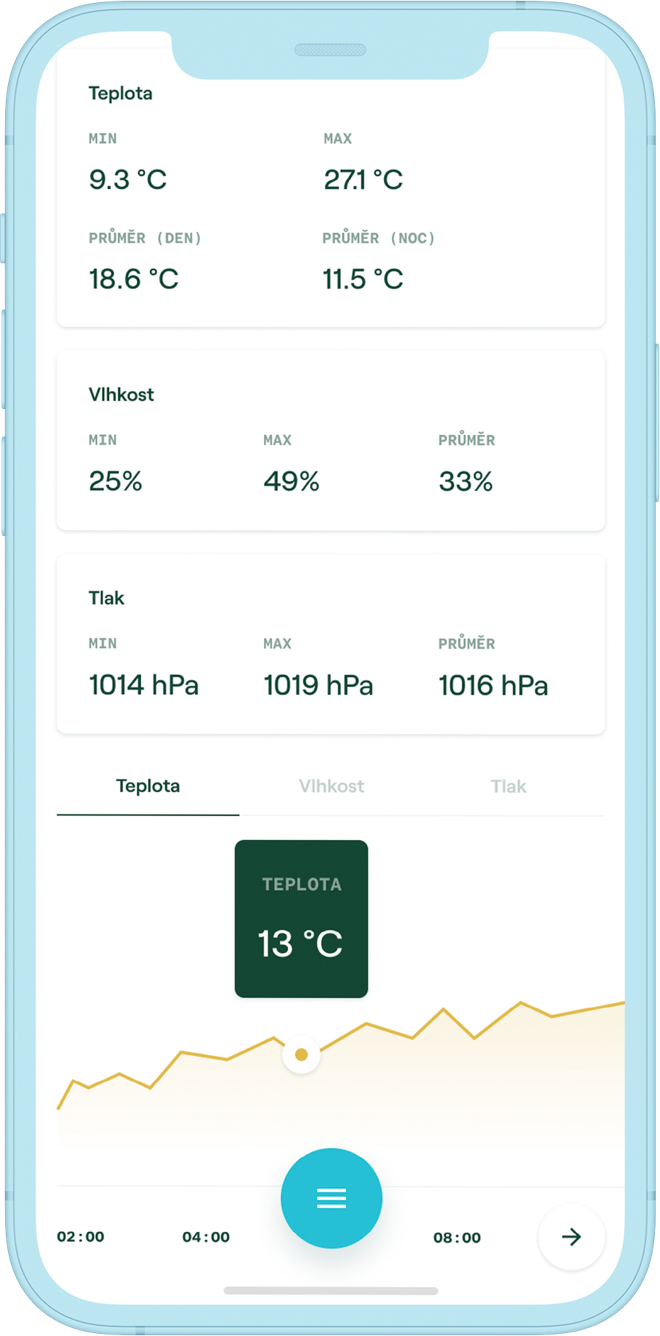 Station for measuring carbon dioxide concentration in the room P-A CO2.
Stuffy air with high concentration of carbon dioxide is not only harmful to our organism but also significantly affects performance of our brain, ability to concentrate, remember things and think creatively.
This results in unproductive and long meetings, fatique and drowsiness and at schools full classes of students unable to concentrate. High carbon dioxide concentration in the room is a killer of productivtiy and fresh mind. By monitoring you can avoid these unwanted effects.
The simplest way to increase performance and strenghten health.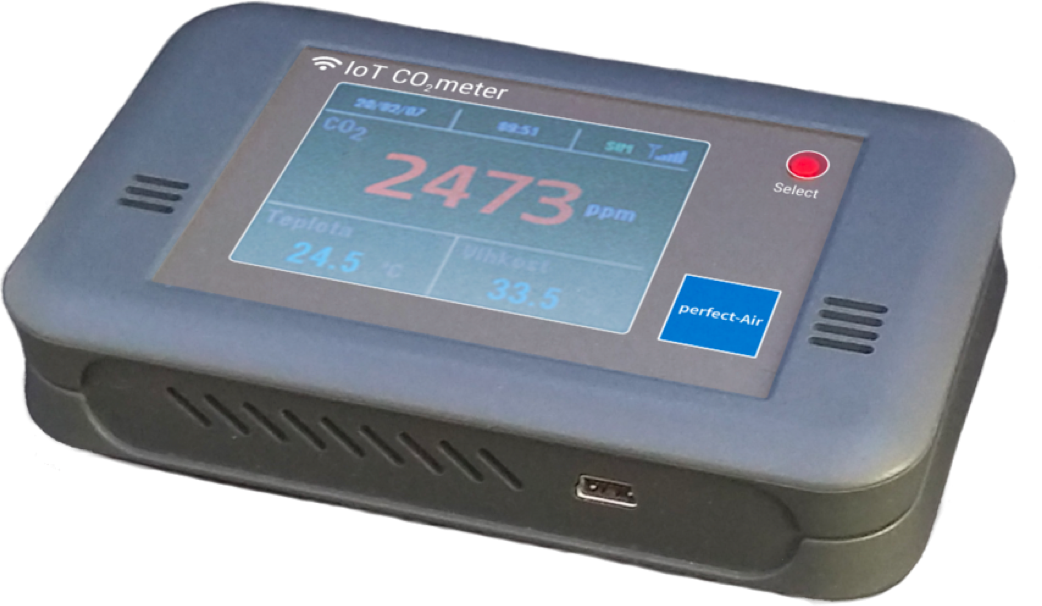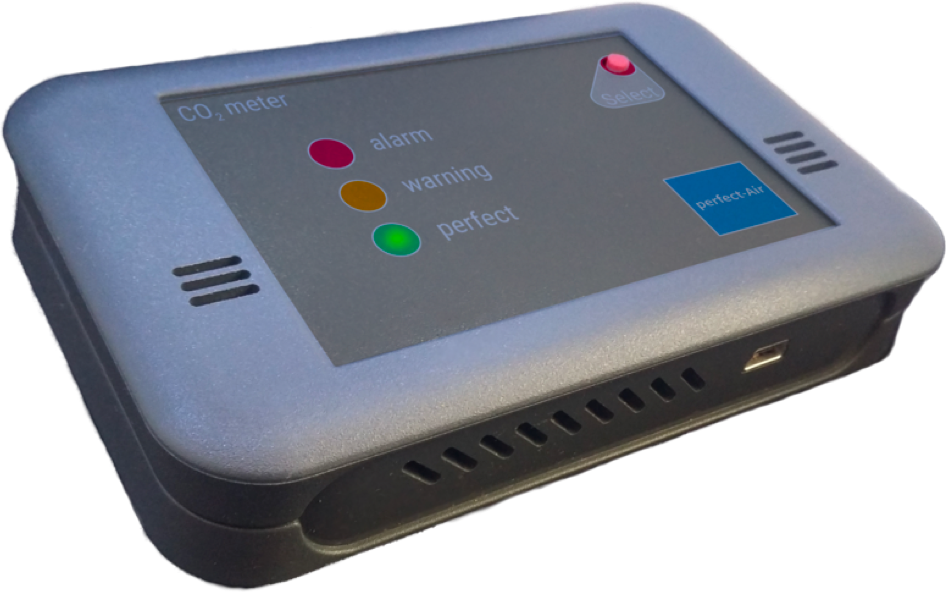 CO2 monitor monitors the level or carbon dioxide in the room and ensures,
that your brain always has enough fuel for its performance - oxygen. The device continuously measures and displays level of carbon dioxide,
and you know exactly when it is the time to ventilate.
An adult's breathing rate is 10-18 breaths per minute, that is 600-1.080 breaths per hour and unbelievable 14.400-25.920 breaths each day.
Average volume of human breath is approx. 0,8 – 1 liter of air. n
Most often, decrease in ability to concentrate and percieve together with the poor air quality affecting our health becomes evident at a concentration of 1 000 ppm of carbon dioxide (CO2).
For better idea 1 000 ppm = 1 800 mg/m3, which is 0,1 % content in the air.
CARBON DIOXIDE (CO2) MEASURING
CO2 meter lite
Monitor reliably measures stuffy air and carbon dioxide concentration
in the room. You know exactly when it is the time to let the fresh air in.
This alternative is an optimal choice if you are looking for solution in a great price-performance ratio.
CO2,TEMPERATURE, PRESSURE, HUMIDITY – ALL THAT ONLINE
IoT CO2 meter
Extended version which provides perfect overview of the carbon dioxide concentration, temperature, humidity and air pressure in the room.
Connecting to smart devices enables sending text messages or e-mails. You have also option to save the data and have an overview of the air quality statistics.
Technical parameters of CO2 Meter monitor
Temperature measuring
-40 ÷ 85°C
Relative HUMIDITY measuring
0 ÷ 100%
CO2 CONCENTRATION MEASURING
400 ÷ 5000 ppm
CONNECTIVITY
USB / GSM / GPRS
Operation temperature
-15 ÷ 60°C
DISPLAY
LED Traffic light / 2.4" TFT LCD
sound alarm
When exceeding 1000 and 1500 ppm
Map platform
Be part of the
P-A10 sensor owner network.
Satisfied users
As an IT analyst I know from my own experience how difficult it is to create a tool for interpreting valuable results.
For me, Perfect-Air is the right choice.
Čestmír Kantor